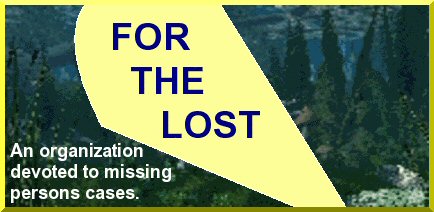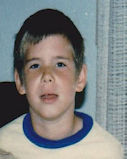 Above: Antreas Cantrell in 1988

Antreas Chester Cantrell

Last seen on January 16, 1988 in Shasta Lake in Shasta County, California



Vital statistics: White male. Born on October 11, 1978. Brown hair, blue eyes. He has a scar near his left eye. His nickname is "Chet." Last seen wearing a gray waist length coat with a high collar, gray pants and black sneakers with velcro straps. Was nine at the time.

Circumstances: Antreas and his parents, Jim Chester Cantrell and Bobbie Lynn Green, were involved in a boating accident on Lake Shasta while fishing near the North Shasta Dam. Photos and vital statistics for the parents are unavailable. Classified as Lost/Injured Missing.

Theories: At first, Cantrell's case seems cut and dry. He was involved in a boating accident, and is presumed drowned. While there was no body found, other people have drowned without a body being found. However, most of them have drowned in the ocean or by a river. A calm lake is not the most obvious place for a boating accident with no bodies recovered. Stranger things have happened, however. But Cantrell may not have drowned at all. In June 1989, a Polaroid photo was found in a parking lot in Port St. Joe, Florida. In the picture two children, a boy and a girl, are seen bound and gagged. The girl is suspected to be Tara Calico, missing from New Mexico. The boy was originally suspected to be a boy also missing from New Mexico named Michael Henley, but Henley's remains were recovered sometime in 1990. So the boy isn't Henley. Debate ranges over whether the photo was staged, but most people agree the look of terror in the boy's eyes convices them it is not fake. The boy has brown hair and blue eyes. He is estimated to be 10-12 years old. Cantrell would have been ten and a half at the time. He also has brown hair and blue eyes. Many others have been suggested as the boy, but some are too young, one vanished after the time the picture was found, and another is believed to have left home of his own accord. Look at the photos below; do you see Chet Cantrell too?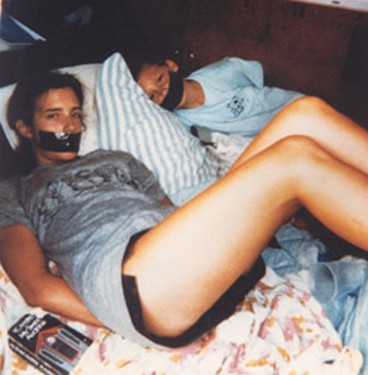 Above: The Polaroid picture found



Above: A close-up image of the unidentified boy, and a computer generated image of the boy.



If you have any information as to Cantrell's whereabouts, or the identity of the boy in the photo, please e-mail For the Lost at this address. Or you may contact the Shasta County Sheriff's Department at 530-245-6025. Any tips sent by e-mail will be kept confidential.




Information used to compile this case file came from the following sources:
California Missing Persons Registry
The Doe Network
The Charley Project
NamUs National Missing Persons Data System
Is This Tara Calico? (site now defunct)

Back to the case files

Back home